Services Offered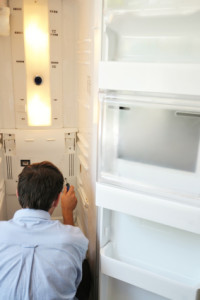 Is your washing machine leaking? Are the moans and groans from your refrigerator keeping you up at night? Regardless of the nature of your appliance problems, you can rely on A+ Plus Appliance Service & Repair for prompt, professional appliance repairs that will put an end to all of your unit's woes for good. With over 15 years' experience offering expert appliance installation and repair services to the residents of Beverly and beyond, the team at A+ Plus Appliance Service & Repair has the necessary knowledge and hands-on experience to tackle just about any appliance issue, including refrigerator repair, dishwasher repair, oven repair, and more.
At A+ Plus Appliance Service & Repair, we pride ourselves on offering exceptional appliance repairs and installation, along with excellent customer service, so you can get back to your regular routine as quickly as possible. For your convenience, our team is available seven days a week, and we never charge extra for evening, weekend, or holiday appointments. As a family-owned and -operated appliance repair company, we understand that appliance issues don't usually arise at the most convenient times, so in addition to our regular business hours, we offer 24-hour emergency services, so you can reach us when you need us most. Providing you with great quality, fast, A+ Plus Appliance Service & Repair is the home appliance repair specialist to call when you need expert assistance and want professional results.
We take our professionalism to the next level, with each of our uniformed team members undergoing rigorous training to ensure that they are equipped with the technical knowledge to work on any appliance make or model. Call us if you need help fixing or installing:
Refrigerators
Dishwashers
Ovens
Ranges
Hoods
Washing machines
Clothes dryers
Garbage disposals
Trash compactors
Microwaves
And other major home appliances
To learn more about our professional services, including appliance installation, refrigerator repair, and washer/dryer repair, contact A+ Plus Appliance Service & Repair at your earliest convenience.
Garbage Disposal Repair
Your garbage disposal works hard to keep your kitchen clean and sanitary, chopping food scraps up into tiny pieces and flushing them down the drain so that you don't have to worry about smelly garbage taking up space. So it's no wonder that you will occasionally run into problems such as stuck blades or a clogged drain. When your garbage disposal isn't working as well as it should, call A+ Plus Appliance Service and Repair for professional garbage disposer repair. Our team of experts is able to perform all types of garbage disposals repair, so no matter what the make or model of your unit, you can count on us to work quickly and efficiently, restoring your kitchen to full functionality in no time. For your convenience, we also offer installation service for garbage disposals. Give us a call or send us an e-mail to learn more about our garbage disposal repair and installation services.
Trash Compactor Repair
Trash compactors work wonders to help keep your home clean and free of clutter, so when your unit is broken or malfunctioning, it can be quite an inconvenience. If you are surrounded by mountains of trash bags due to a broken trash compactor, call the pros at A+ Plus Appliance Service & Repair for immediate relief. Our home appliance repair specialists are trained to address trash compactor repair issues with precision and skill, so whether you have a stuck ram or a motor that is burnt out, we've got the skills to get the job done correctly.
Microwave Repair
Microwaves are the pinnacle of modern convenience, as they allow us to prepare meals quickly and with ease. Due to the complex circuitry and moving parts, however, there are a number of things that can go wrong. If your microwave has stopped working properly, call the team at A+ Plus Appliance Service & Repair. Our microwave repair technicians will put our extensive knowledge and experience to work, expertly troubleshooting, diagnosing, and repairing your microwave while minimizing the downtime in your kitchen. We are well-versed in the specifications of all microwave oven types and brands, so whether you need GE microwave repair, Sharp microwave repair, or service for your over-the-range microwave, we'll have it up and running again in no time.
Whether you're in need of dryer repair or oven repair, if you are ready to put an end to your appliance troubles, call A+ Plus Appliance Service & Repair to schedule an appointment today.
A+ Plus Appliance Service & Repair is a fully licensed and insured major appliance repair and installation company.